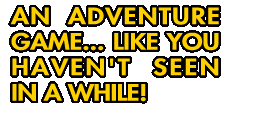 Turin 2010.
How original: an alien spaceship is approaching Earth.
This space vessel shoots a beam which strikes the
home of a boy, capturing him with the personal computer he was working with. Inside the vessel, the boy wakes up in a strange cell and realizes he has been abducted by aliens.

While trying to stop the aliens, who want to enslave humanity using music for their evil plans, the young hero
will find himself in an intricate plot which will see him move among the musical legends in Turin, London, and the legendary Woodstock!