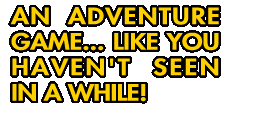 Turin 2010.
How original: an alien spaceship is approaching Earth.
A beam fired from this interstellar craft hits the home of an unassuming boy, abducting him and his computer.
Onboard the spaceship he awakens trapped within a strange sealed transparent cell, destined to unravel the terrific menace before him.

To stop the invading aliens and their musical evil plan (to enslave all humanity of course) our young hero will have to undertake an adventure through time, visiting musical legends in Turin, London, and even the legendary Woodstock!